Find your style type
The key to finding your style type - your style - is to zero in on your personality. Clothes are an external expression of who you are inside, so we're going to explore who you are deep down. This is fun! Use these tips to help reveal your style type. Most women feel like they know their self better after going through this process!

Style is not arbitrary - it is completely unique to you. Forget for the moment about what you think you want to wear or what you think works on you. You've likely heard of some styles such as classic, natural, high fashion, sporty, etc. Let go of your preconceived notions of styles and let's explore your personality. As you go, jot down your responses and put it all together at the end.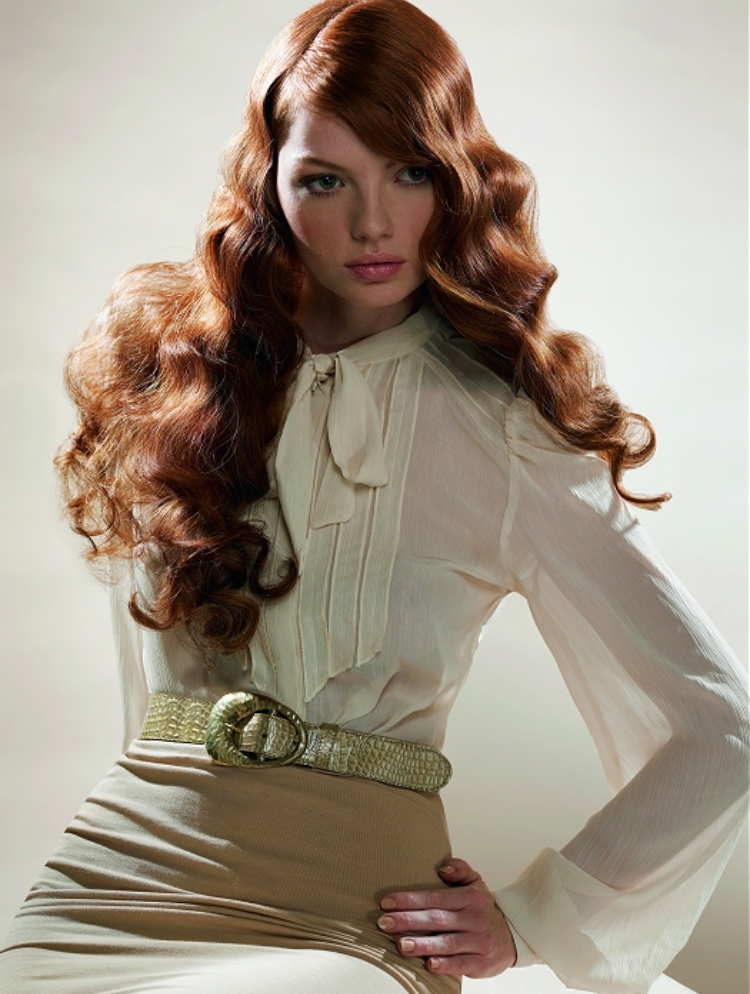 What Personality Characteristics Are Strongest In You?
When thinking of the defining characteristics of your personality, think about what has repeatedly come up in your life to illustrate the type of person you are. Think of things such as words people have used to describe you or the things you have created. For instance, have people said you are such a classic beauty (classic), or your design is so whimsical (romantic), or you're not afraid to take risks (trendsetter/maverick), or you're such a free spirit (bohemian)? Don't focus on things that are just about your looks - focus more on things that are about your personality and who you are inside.
How would people who know you well describe you and your outlook on life? We want to get down to what it is that separates you from others. What's most important to you in life? It's good to describe two major things about you. For instance, you are an artist who creates designs people characterize as whimsical and also a dreamer that strives for unconventional, lofty goals - this would hint at being whimsical/romantic. Let's say for a second defining thing about you, you really value old-time values like marrying for life, taking care of kids and a home, cooking traditionally, cleaning, sewing curtains, etc. - this would hint at the past, at classic/retro values.
Make a note of the couple characteristics that are very strong in you.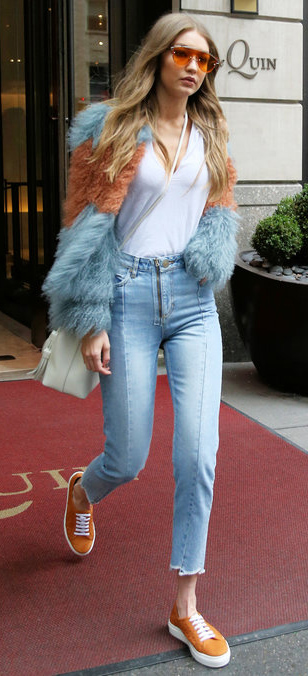 What Looks Are You Drawn to the Most?
Consider what are clothing looks that you are drawn to the most? What do you think is just drop dead gorgeous when you've seen it in photos or on the street? For people who love a lot of styles this can be harder to think of at first, but liking a style is different from what I'm getting at here. I mean you LOVE it - it's your favorite! You may not know the difference at first. Start with thinking about things you have seen, and also look at more pictures. Collect some images of outfits that you are very drawn to and review them for a while. Make a style inspiration page - either with trimmings from magazines or digitally with Pinterest. Gather some images of outfits you love the most, plus add hair and makeup looks you love.
Then narrow down the images to a couple that are your favorite - the ones that are your favorite should blow you away you love them so much. Don't get caught up in whether you could wear the specific item or outfit or not. Don't worry about that, just focus on what looks you love the very most. From your collection of favorites define which are the few that are this amazing to you. At this point, don't worry about defining what styles are being shown in the images. Just focus on how much you love the look.
Make a note of the images you are drawn to the most. Think also of the stores/brands you have naturally gravitated toward the most over the years and make a note of those.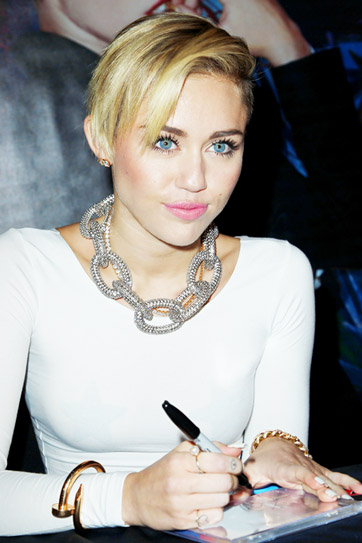 After reading through the style types, and reviewing your prominent personality characteristics and outfit looks you love the most, what are one or two style types that you most identify with? You may find you really identify with and love one style type, or you may love a combination of two. That is okay! It can be great to work with two types.
Don't automatically go with the type that is closest to the way you have been dressing up to this point - it may not be what's truly best for you! For example, if your style has consisted of throwing on a sweatshirt and jeans all the time, that does not mean you necessarily are a natural/sporty type. Upon analysis of your true personality characteristics and what styles you really admire that you have seen, you could find you are a different type than the way you've been dressing. If this happens and you do not feel comfortable wearing the items from your true style type, my suggestion is to ease yourself into it by looking at celebrity example outfits and going to stores to try on items of this type. You do not need to necessarily buy the items, but try them on and start getting used to the new look and feel of them.
Write down which one or two style types you identify with the most.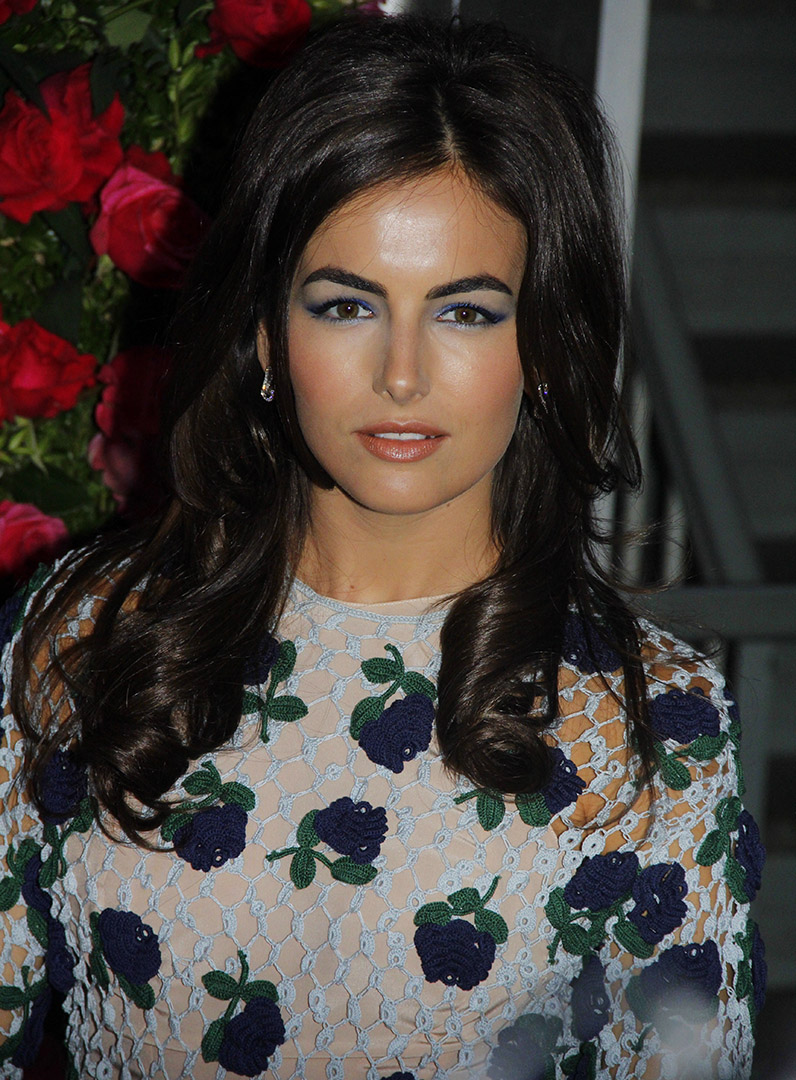 Select Some Celebrity Icons
Select a few celebrities as your style icons - choose celebrities with style you absolutely love. Look through a lot of photos of them and analyze some elements that they use to make the style work well. Take note of how their hair and makeup combines with their clothing style, as well.
For instance, Camilla Belle has a girly/feminine style - it is a mixture of romantic girly and refined classic. Her motto is enjoy being feminine, have fun with clothes, balance out interest pieces with more neutral simpler items, and be refined/chic. She uses a lot of print, color, texture, detailing in her clothes - very romantic. She often uses quite "out there" clothing items that are unusual and loud such as multi-color prints or dramatic shapes, but she pairs these with simple classic elements to complement and bring balance. Often it is her clothes that are the dramatic element, and her accessories like shoes and purse that are simpler and more classic.
Think about what this person does not do - Camilla does not do sharp clean lines and plain clothes. Her style is a mixture of romantic girly but made refined and ladylike, not messy, not little girlish. There is whimsy in her look whether it's neon color in her clothes, or an orange, red, or pink on her lips, or blue, green, or silver eyeliner, or fun textures like embroidery or ruffles, etc. She gives it all refinement by sleekly styled hair, precise make up, tucked-in tops, and classic ladylike shoes and purses. This is the way she brings balance, the way she makes it work.
Write down 2 or 3 celebrity icons who are your favorite.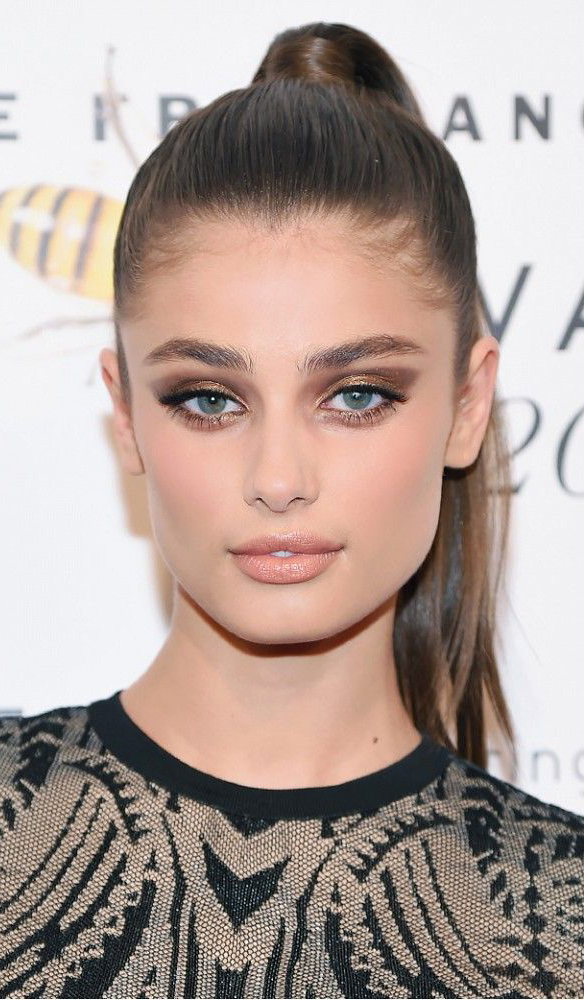 Define What Style You Like Best for Your Hair and Makeup
Do you think you look best with smokey eyes and loose hairstyles? Do you look best with precisely coiffed hair and makeup because otherwise you think you look, and more importantly you feel, messy? Do you like doing nothing to your hair but combing and air drying, and wearing no, or almost no, makeup? Be guided by how things have made you feel. How you feel is your intuition talking and your intuition is very smart. Think about different ways you've styled your hair and makeup. Which made you feel most attractive and confident, and which made you feel like you look bad? For each person this is different!
How you like to best style your hair and makeup is a big clue to your style or a part of your style! For example, you may like your hair and makeup to be elegantly refined and your clothing style is a mixture of elegant classic and comfortable (Miranda Kerr).
If you have noticed whenever your hair is messy and/or your makeup is messy/undefined you do not think you look good, this hints that your taste and/or your features need more structure and refinement to their styling. While some women look great with messy shag hair, you may want and feel you look better with, well-groomed, neatly coiffed hair.
If you like to wear little or no makeup and you like to just comb and air dry your hair, that would suggest a style type that has a minimal vibe or natural/sporty vibe. An example is Lily Aldridge.
Note which style for your hair and makeup makes you feel the best.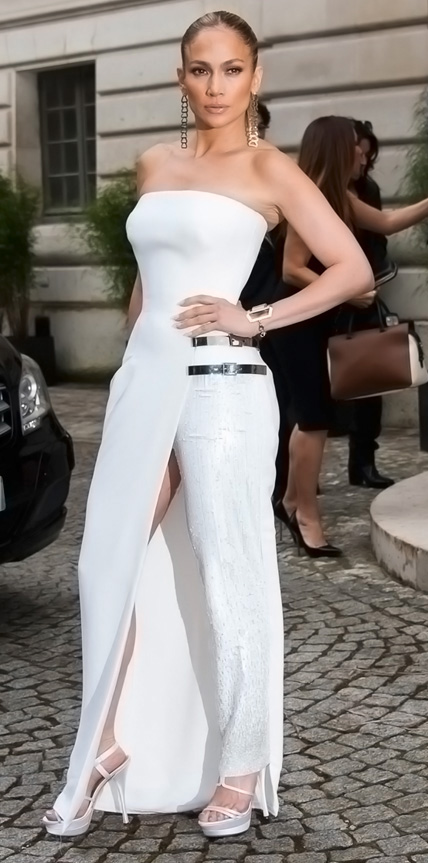 Define Your Style Concept
Look at what you wrote for your key personality characteristics and for each aspect above. What is a common theme or two themes? Which style types relate the most to the strongest personality characteristics you've defined? You'll probably have two style types which is good, you can create interesting contrast this way.
Remember your style is a vibe you create - a vibe that represents your personality. Don't be concerned with liking every aspect described in a style type. You'll use some from here, some from there. You'll use just what works amazingly on YOU and what you LOVE. Also, any style type can wear any type of item, so nothing's off limits. The key is the general feel that is given from the majority of what you wear.
Create a great look through contrast! The best styles are often those that combine two opposing vibes (styles) together. It is that which makes it unique, interesting, and allows the true characteristics of you to show through. The combination creates a "tension" that makes a look more interesting.
An example of great style using contrast of styles is Brigitte Bardot who put a sexy spin on classic style. Bardot is an icon of classic style but part of why it worked so well on her is the way her hair and makeup contrasted with her clothing. Her big, sexy blonde locks and sexy cat eyeliner contrasted her clothing which had simple cuts and colors. The sexy vibe created tension with the proper, classic vibe. Another way she introduced sex appeal was the way she often showed her shape with waist-defining looks or bare legs. Can you imagine Bardot's clothing worn with flat plain hair and little makeup? It would have looked boring - even on her with her amazing facial features (huge eyes, etc). This is a great illustration of how you need to develop a look that considers all of you, head to toe.
Think about how you can combine two style types that represent you. Or put a spin on a type to make it most suited to you - add a characteristic like "Lady" (elegant and feminine but not flirty, where you show your waistline and not much else) or "Minimalist" (more reserved style with clean cuts, fitted lines, simple, sharp, and smart shapes in monochrome). You want to define your style concept with describing words. Another way to think of it is creating your "persona". When it becomes clear to you what style concept fits for you you'll feel very happy because it'll feel very right. Then, with every clothing, accessory and beauty choice you make, think would this suit my style type personality?
Examples of style concepts:

HIP-HOP PRINCESS
rebel/grunge & romantic/girly

RiRi's look has a comfy, casual, sporty, cool hip-hop swagger side represented by slouchy, sporty or edgy elements (baggy tops or bottoms, flat chunky footwear, torn jeans, masculine outerwear). She combines this with an extremely glam, beauty, girly princess side shown with all-out glam elements (dripping in fur and pearls, miniskirts, elaborate gowns, bright lipstick).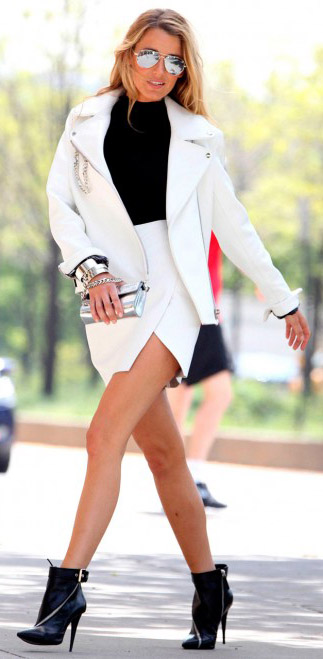 HIGH-FASHION BOHEMIAN STUNNER
bombshell & bohemian

Blake's look has an uber-glam, high-fashion, sophisticated vixen side represented by old Hollywood, sexy elements (shapely figure-enhancing cuts, goddess gowns, classic silhouettes, sexy heels). She combines this with a California cool bohemian side shown with free-flowing, ethereal, whimsical, quirky elements (natural hair and makeup, lots of color, texture and print).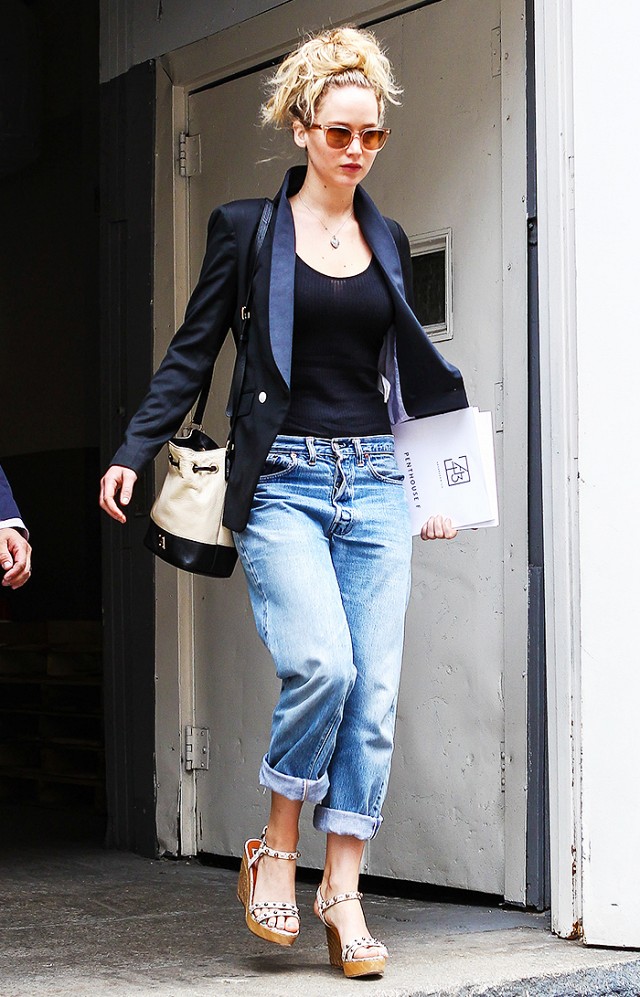 COOL AMERICAN SWEETHEART
classic/preppy & bohemian

J.Law's look has a simple, cool, minimalistic, streamlined classic side represented by clean, menswear elements and classic silhouettes (basics like black pants and blazers, skinny jeans, neutral colors, simple sweaters and tees). She combines this with a down-to-earth, casual, loose, fun bohemian side shown with printed, colored, textured, decorative elements (embellished shoulders, oversized print cardigans, shearling coats and leather motorcycle jackets, hippie handbags, chunky gladiator sandals).
Want to learn more about style and how to put your look together? Check out Janelle's new ebook where Janelle divulges her best style secrets! No longer will you be wondering if something works on you or how to create your best image. Learn the power of dressing with style with How Style Works! Learn more about the book here