Romantic/girly style type
YOU ARE:
Playful and spirited. Caring, nurturing, sensitive, soft spoken, you make people around you feel comfortable. You like to be animated. You are fond of dressing up and never leave without makeup. You may have dainty, delicate and feminine facial features.
LOOK:
Feminine, graceful, soft, pretty.
YOU WANT:
To look and feel pretty!
COMFORTABLE IN:
Fun floral dress or bright mixed prints.
CLOTHING TYPES:
Anything that catches your eye. Soft and draped fabrics with details like ruffles, pleats, bows, beads. Texture is a must. Lace, delicate fabrics, floral prints, full skirts and dresses. Chiffon, lacy and pretty underwear. Delicate, pretty and girly accessories. Works well to choose one strong statement piece in outfit and have the rest of the outfit support it by being simpler and more neutral.
COLORS:
A rainbow of colors. Lots of soft colors like pinks and peaches, feminine red, and white in its many variations. Indulge in color—blue accessories, red lips—even if you're wearing black and white. Fun prints such as stripes, polka dots, floral, paisley, gingham, argyle, tie dye, geometric.
GREAT PIECES TO INVEST IN:
Colored jeans/pants, flowy pants, fantastic skirts, girly blouses with details like bows or ruffles, silky camisoles, cozy sweaters, thin sweaters, patterned cardigans, blazers with color or detailing, flouncy silhouettes, feminine dresses, sheath dresses, fabulous coats in interesting shapes and colors, flared princess cut coat, detailed items with open knit texture, drape pieces, lace, ruching, bows, sparkles, sequins, fishnet, eyelet, leather, beads, chiffon, embroidery.
Embellished and/or colored bags, opaque tights (can be colored), sweet shoes like ballet flats, ankle strap or peep toe heels, Mary Jane heels, skinny belts, belts over dresses and tops to flaunt feminine shape, pearl jewelry, statement necklaces.
KEY:
Because of this type's sweet and innocent vibe, often mixing with Classic/Preppy or another style type brings more structure and maturity to your look. Bring balance by incorporating items that have uncomplicated/classic silhouettes with all your prints, colors, textures.
JEWELRY:
Delicate—simple or elaborate. Pieces with rounded and curvy details. The more the merrier.
MAKEUP:
Subtle with emphasis on eyes, sweet pink gloss, rosy cheeks. Whimsical elements such as winged eyeliner, red lips, candy pink and other fun colors.
HAIR:
Long and softly curled with gentle movement, not too perfect parting.
ELEGANT:
Dress up in sweet and ultra-girly ensembles! Try fitted dresses with lots of detailing - lace, color, sparkle, ruffles, bows, chiffon.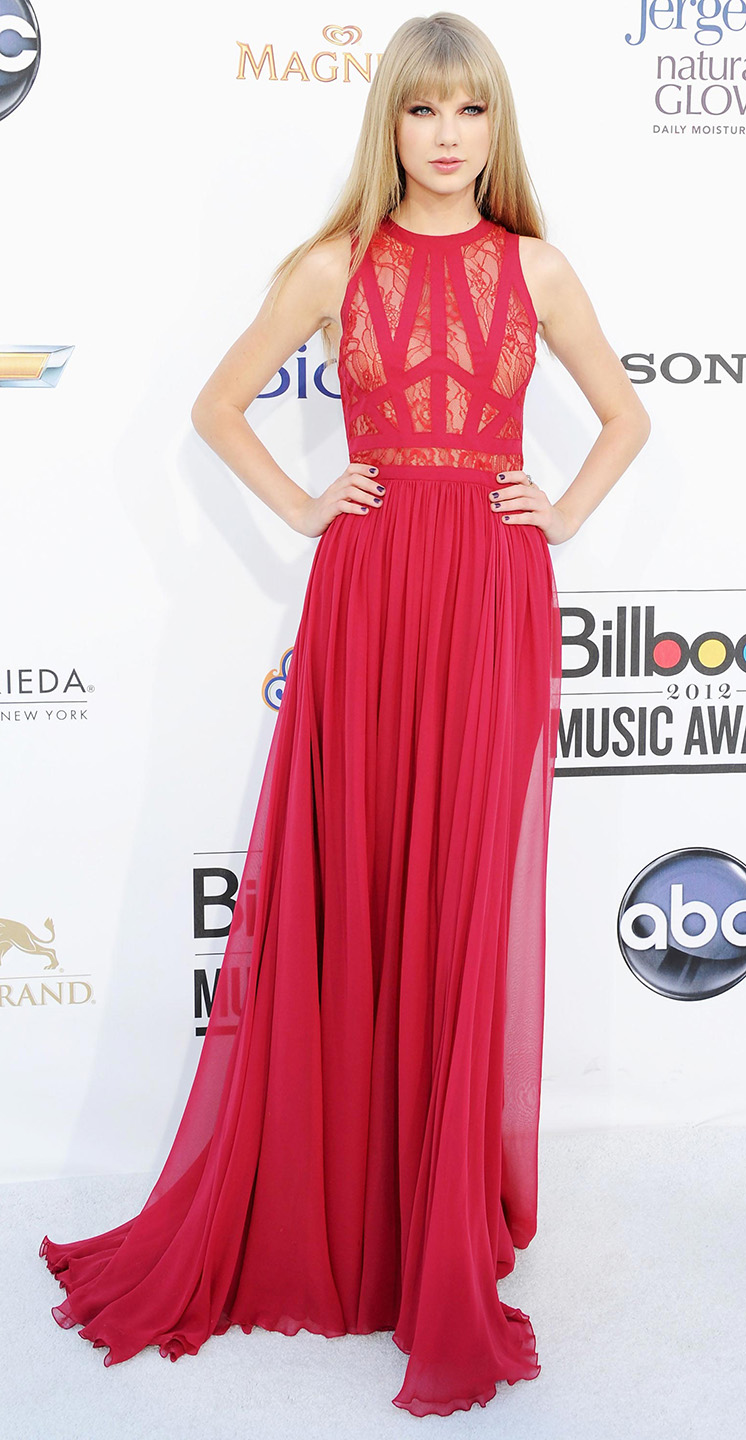 CAREER:
You are very womanly, gracious and pretty. Suited to beauty and spa industries, fashion and support roles. You prefer pretty blouses and tops combined with a jacket.
CELEBRITIES:
Camilla Belle, Nicole Kidman, Zoe Saldana, Penelope Cruz, Taylor Swift, Lauren Conrad, Kerry Washington, Jessica Biel, Freida Pinto, Dree Hemingway, Elizabeth Hurley, Keira Knightley
What is your style personality?