Natural/sporty style type
YOU ARE:
Direct, unpretentious, low-maintenance, informal, warm and friendly, dependable. Outdoorsy, clean, unfussy. At ease with yourself, projecting a peaceful demeanor, often athletically inclined—you walk, jog, do yoga, play tennis, hike, canoe, maybe ski. You don't want to invest much time in shopping or beauty treatments but still want to (and can) look good!
LOOK:
Simple, sporty, preppy, casual, easy, non-fussy, uncluttered. Cool without ever being contrived.
YOU WANT:
Comfort and minimal fuss!
COMFORTABLE IN:
T-shirt, easy jeans or shorts, flats.
CLOTHING TYPES:
Easy to wear and comfortable clothing that give you freedom of movement. Daily uniform may be jeans or khakis worn with a tee or sweatshirt. When dressing up, the look is kept simple and classic. Natural fabrics like cotton, wool, leather, canvas, denim, tweed, corduroy. Quality, easy-care items that offer comfort over style.
COLORS:
White, tan, jean, navy blue, gray, olive green—neutral and natural colors taken from the earth and countryside. A soft, simple palette. If color is used, it's combined with neutrals for an easy look.
GREAT PIECES TO INVEST IN:
Khaki shorts or pants, jeans, corduroys, boyfriend jeans, sporty sweatpants and sweatshirts, cargo pants, cut-off denim shorts, loose tank tops, short and long sleeved plain and striped T-shirts, tailored shirts, basic dress shirts, plain silky blouses, knit sweater, patterned knit sweaters, hoodies, less structured jackets, vest (denim, leather, puffer, fleece, fur), Polartec, exercise gear, outdoor sportswear, denim jackets, neutral-color blazers.
KEY:
Clothes are comfortable but should still be somewhat fitted, to avoid looking sloppy. Can combine one slightly dressier piece with your very casual items to create a sporty stylish vibe.
JEWELRY:
Little to none. Maybe one or two small barely noticeable pieces, like a simple necklace, bracelet or earrings.
MAKEUP:
Minimalistic. Barely-there makeup – maybe a bit of matte foundation, a touch of mascara and a sheer lip tint.
HAIR:
Easy, wash-and-wear hairstyle, short or loose and long.
ELEGANT:
Your dressed up looks have a casual, comfortable ease to them. You prefer a neutral palette. Dresses, dressy trousers, or a long skirt with a loose-fitting top. You don't like feeling restricted and formal.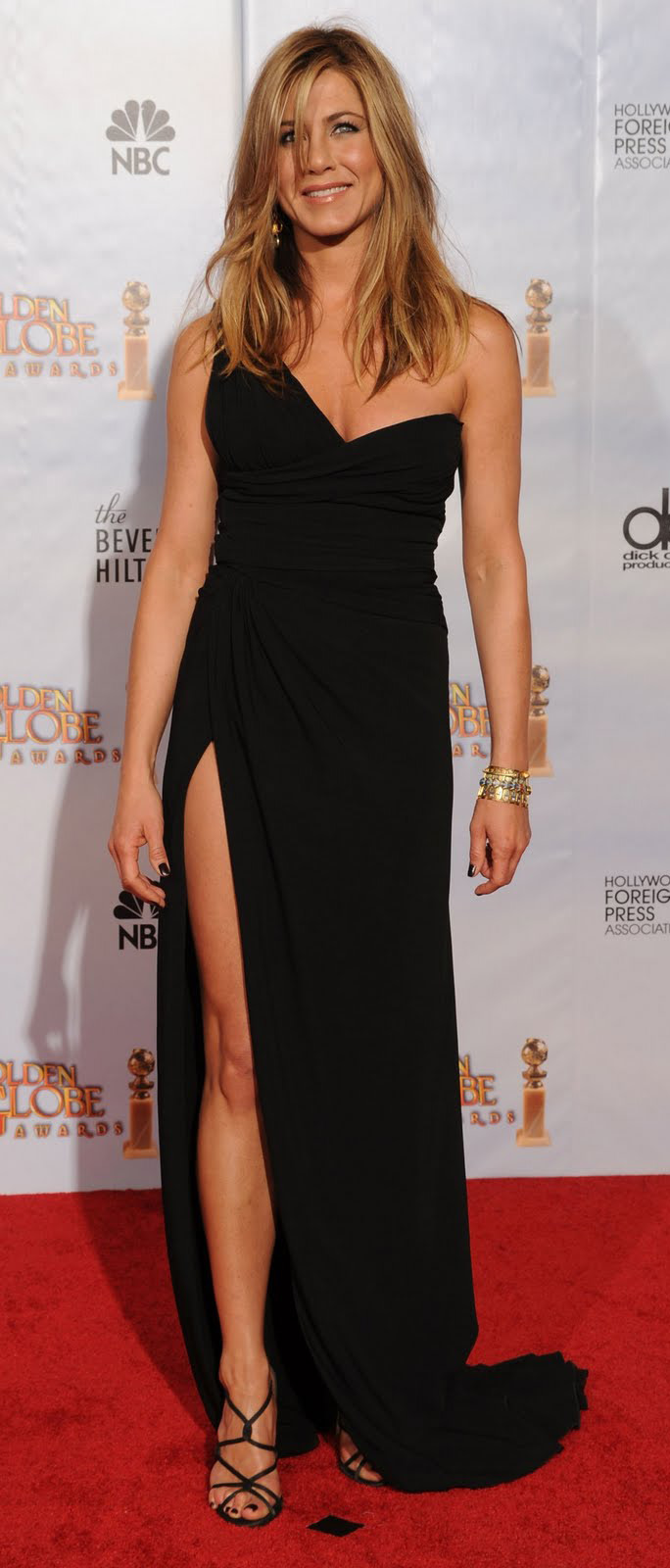 CAREER:
You are more interested in intellectual or functional matters than fashion. You are a doer, not sayer generally. Great in support roles, working as administrators and often with your hands. You prefer easy-to-wear separates.
CELEBRITIES:
Jennifer Aniston, Julianne Moore, Gabrielle Union, Jessica Alba, Katie Holmes, Meg Ryan, Martha Stewart, Cameron Diaz, Gisele Bundchen
BRANDS:
Gap, Tommy Hilfiger, L.L. Bean, Patagonia, J. Crew, Loft, Eddie Bauer, Ralph Lauren, Adidas, Puma, Nike, Banana Republic, Madewell, Lacoste, Old Navy, Pacsun
What is your style personality?