Organize your handbags
It's important to store your handbags in a way that's orderly and that keeps them protected from damage. Afterall, a clean, well-kept handbag is an important key to a good outfit and looking put-together! Line up your handbags on shelves or hang them up in a way that doesn't damage them. Here are our tricks!
Arrange on shelves
Built-in or tall shelving units give plenty of room to arrange your handbags! They look great facing forward in full view, or angled a little. Try grouping them by color for visual continuity. You can even layer them a bit! White wood or glass shelves are excellent because they are a blank, neutral canvas, making the bags pop.
Try a beautiful bookcase in place of built-in shelving! One freestanding bookcase (if it's large) is usually enough to hold all of one's handbag collection. To maximize the available shelf space, line your handbags next to each other with their sides facing you - it looks neat and you can still see all the handbags in your collection.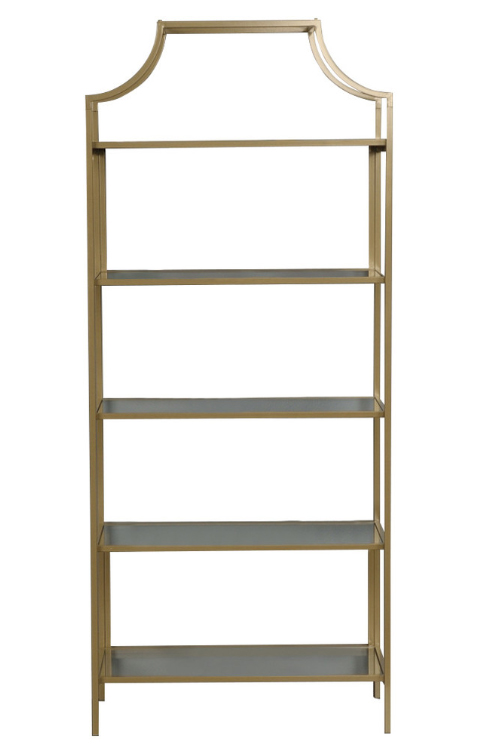 International Lux Bookcase, $165 at Houzz
A pretty and economical choice!
Gold And Marble Marleau Etagere Shelf, $600 at Cost Plus World Market
Super glittery with gold and marble!
Large Natural Wood Farmhouse Noam Bookshelf, $650 at Cost Plus World Market
This bookcase would hold lots of larger handbags - and we love its cute farmhouse feel.
Piarotto Skaffa Bookcase, $2,917 at Houzz
This super-huge shelving unit is sleek and modern!
Cubbies
Cubbies are nice because they create a single spot for each of your bags, keeping them well-protected and easy to access. If you have the room for them, cubbies are an excellent choice for storing your bags! Larger cubbie spaces can each hold a few handbags.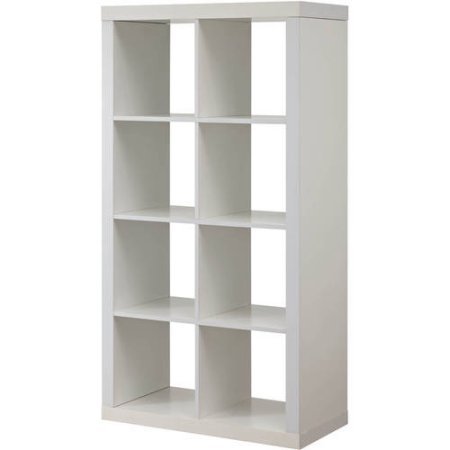 Modern Eight Square Cubbies White Closet Storage Unit, $150 at Amazon
This is a clean white modern-looking unit that can be either stood up vertically or laid horizontally.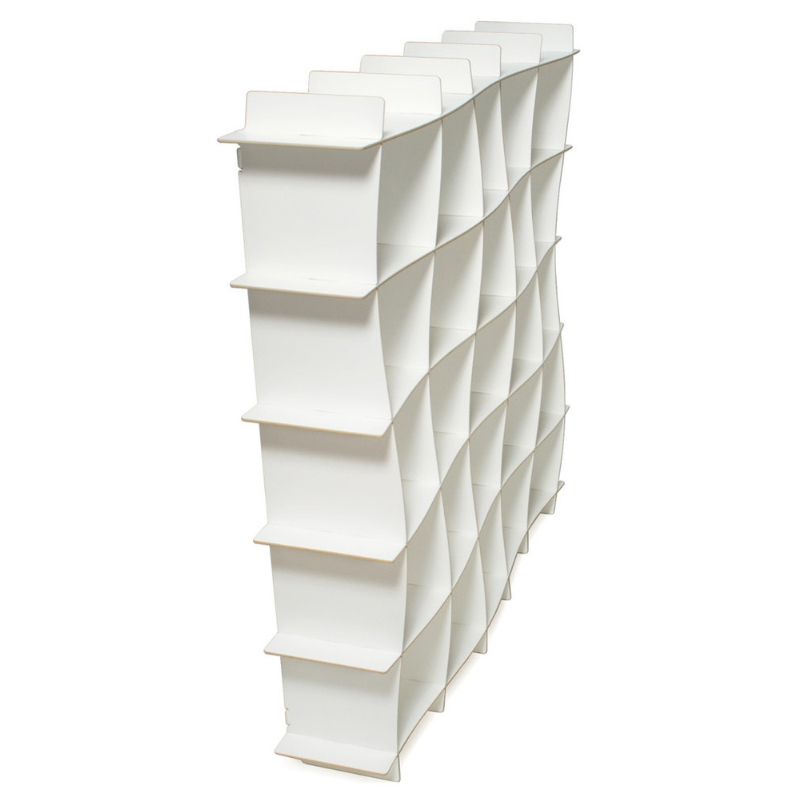 25-Cubby Wave Modern Wood Bookcase, $260 at Houzz
An architecturally-interesting slightly wavy bookcase with many cubbies!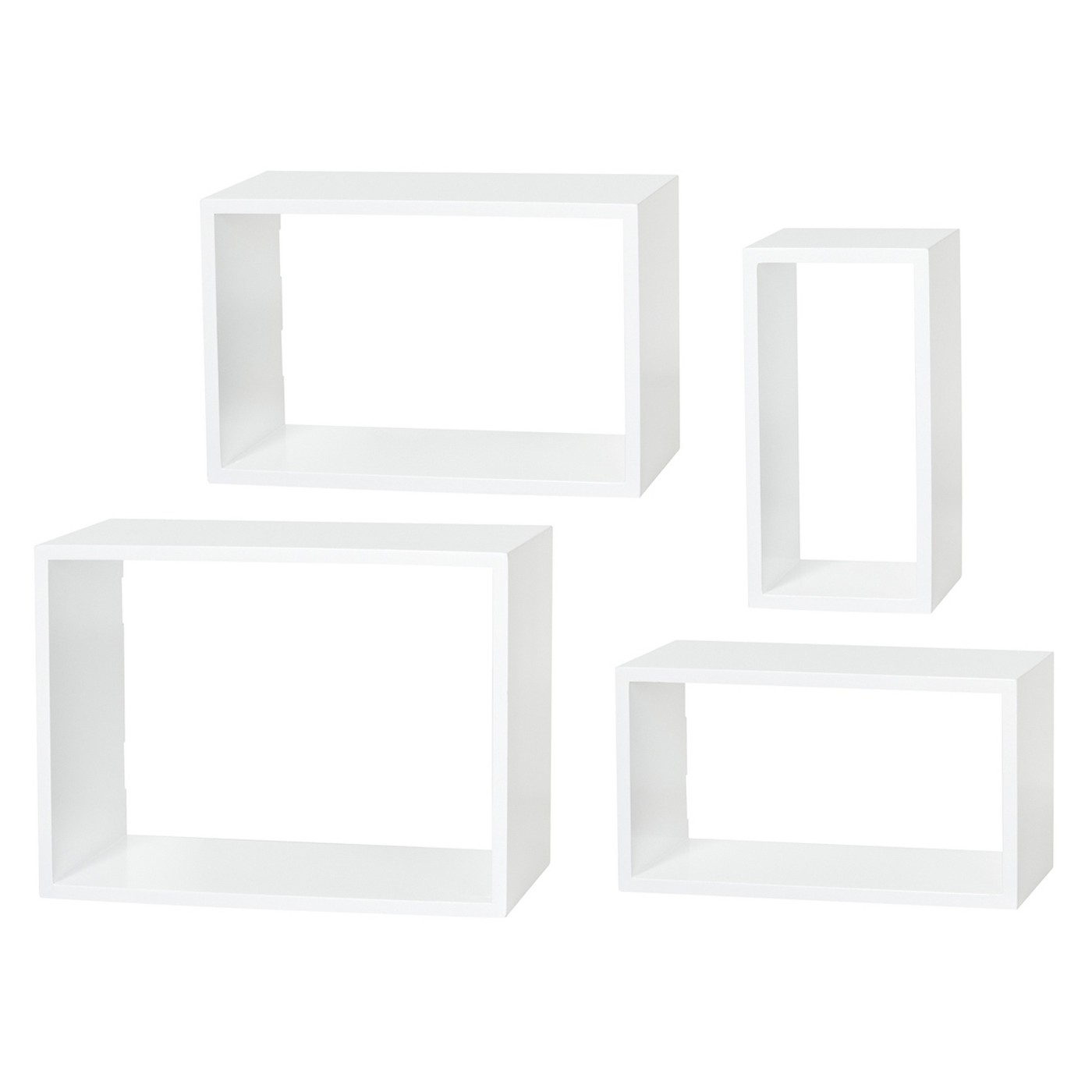 Dolle Windows Floating Shelf Set, $90 at Target
Try these cubbie units that attach to the wall, you can arrange them any way you like!
Hang up
Handbags can be hung up if done correctly - you need the proper type of hooks so that the handles don't get crunched up and become deformed with time. For the same reason, make sure the handbags are spaced far enough apart from each other. There are special hooks for handbags that can be hung on a closet rod, or try hooks that attach under a shelf.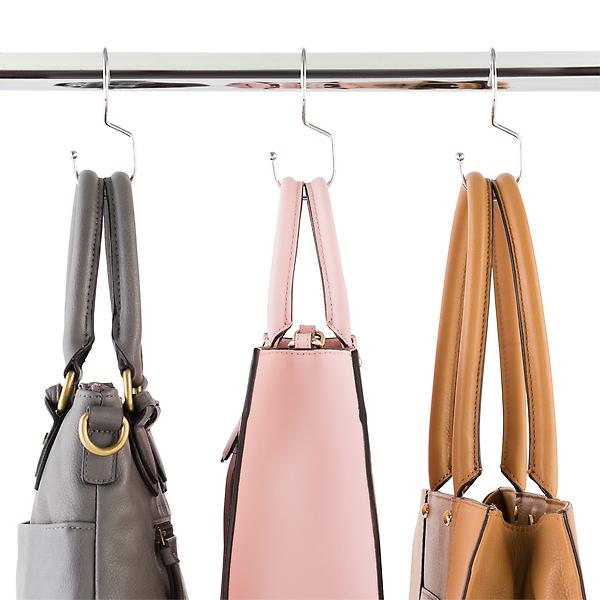 Chrome Metal Tote Hangers, $10/pkg at The Container Store
The perfect closet rod hangers for your purses!
Innies Quilted Purse Shapers, $15-$30 at The Container Store
Insert these handbag shapers in your purses that crease or flop over when you're storing them. They will help keep your bags protected and upright on shelves.
Hang on wall
Hanging your handbags on a wall creates a decorative display! If you hang them up, be careful to choose hooks or knobs that allow for proper hanging of the handles and enough projection from the wall to give room to the purse's body. You could try wall shelves instead of hooks, which make a lovely little display of pretty purses.
Satin Nickel and Sea Glass Cabinet Knobs, $6 at Home Depot
Install these pretty sea glass knobs on a wall!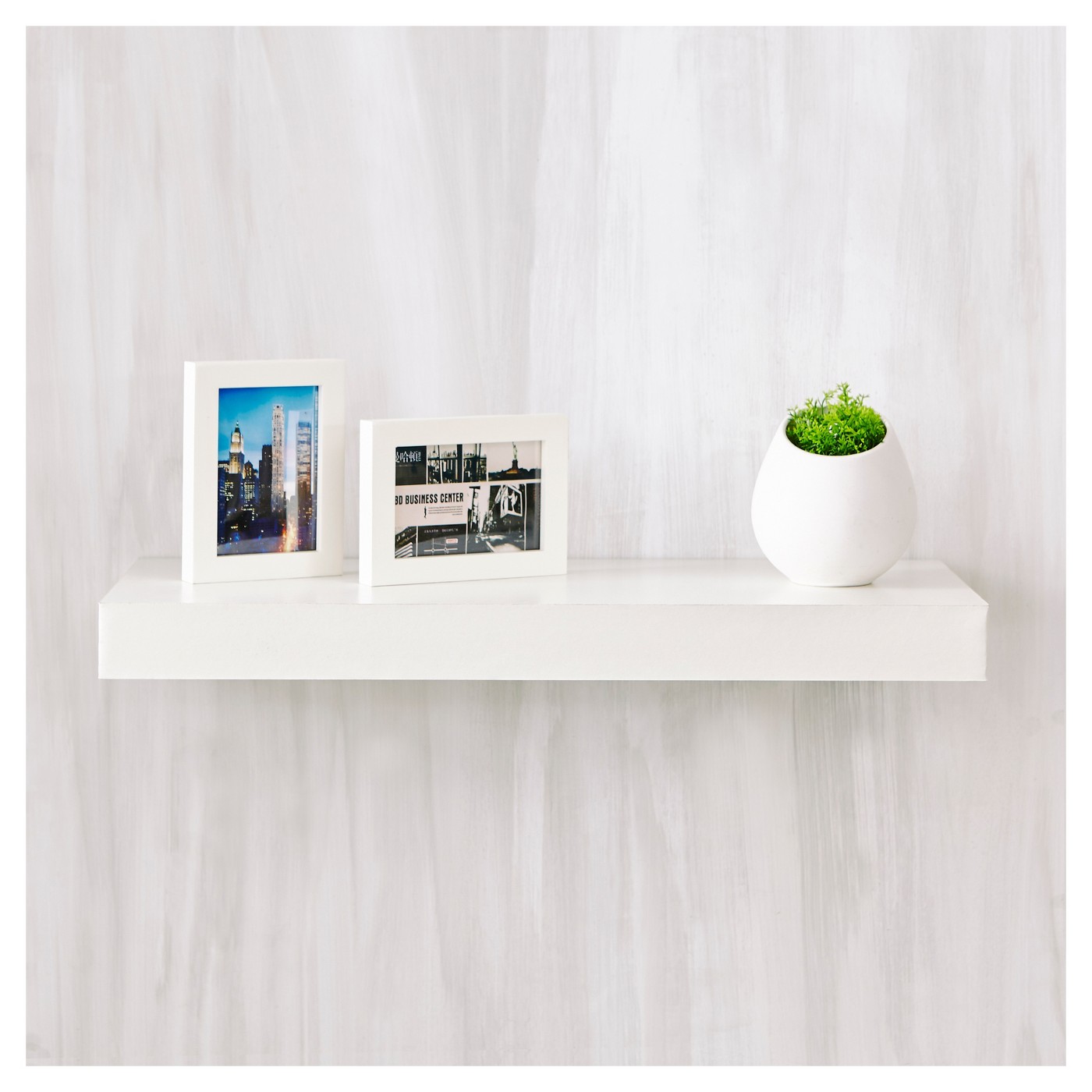 Way Basics 24" Eco Wall Shelf, $27 at Target
Go for a few a these floating wall shelves that are made from recycled material, they're non-toxic, VOC and formaldehyde free.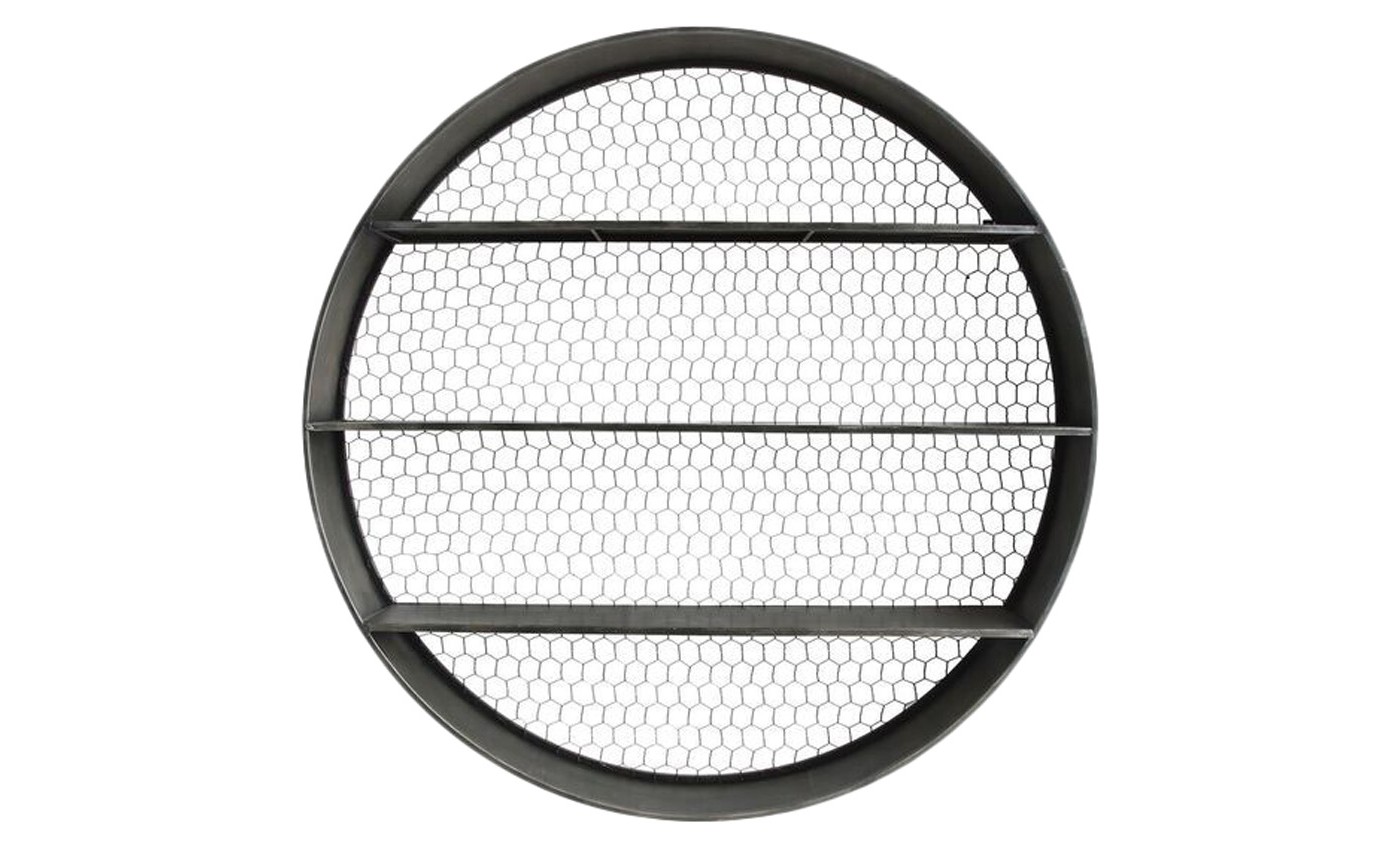 Round Metal Shelf, $254 at Target
If you want something striking and a bit industrial, hang up this round metal shelf from Target.
Slots for clutches
Being small and envelop-shaped, clutches can get easily disorganized! Keep them upright and orderly by creating perfect slots for them - with plastic cubbies, plastic magazine holders from the office supply store, or even try a lid rack from the kitchen! We love how clutches look all neatly lined up.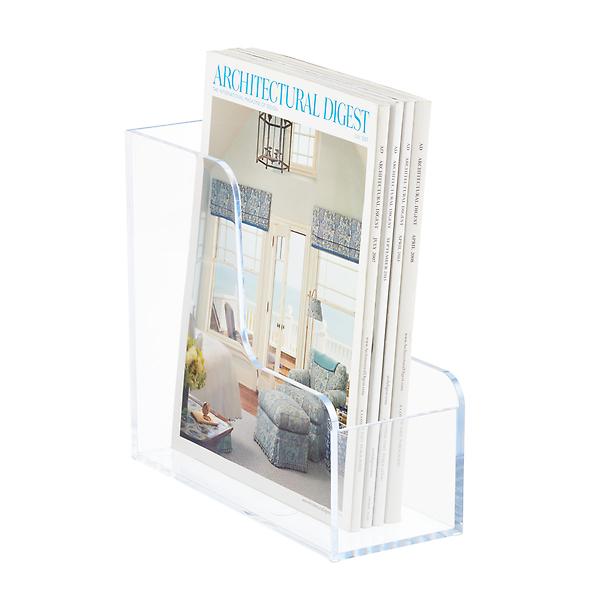 Clear Magazine Holder, $15 at The Container Store
These clear plastic magazine holders are sturdy and make perfect holders for clutches!
5-Section Premium Acrylic Collator, $35 at The Container Store
The office accessory is great for clutches - each slot can hold one.
Better Houseware 4-Section Plate Rack, $6 at Bed Bath & Beyond
Use a lid/plate rack for your clutches!
Make a display
You can create a really pretty bookshelf display with your handbags! Just arrange them with a mixture of fashion books, shoes, sunglasses, and your favorite trinkets for a layered effect. A glimmering gold bookshelf has a super luxurious feel.