Organize your shoes
These tips will help you create a smashing shoe wardrobe. A girl can't help having a lot of shoes, right?! Good shoes can really make an outfit and there are so many cute options available, so we tend to end up with a lot. :) Store those adorable purchases in neat rows that are accessible to grab on the go.
Pretty shelves
Our favorite way to store shoes is on shallow open shelves which allows them to be lined up orderly and accessibly. Make the most of the room you have by spacing shelves just far enough apart vertically to fit your shoes. It works best to face your shoes forward toward you so you can see them well. If you're short on shelf space you can alternate one shoe of each pair forward and one backward, squeezing them close together - it still looks neat!
If you don't have good shelves in your closet for shoe storage, transform a simple bookshelf into them! Get a bookcase with shelves that are close enough together vertically or one that has shelves you can adjust to the spacing your shoes require. A bookshelf can make a great looking shoe display!
South Shore Axess Pure White Bookcase, $107 at Houzz
Simple white bookcases like this one are perfect for storing shoes - they have flexible shelves and are economical!
Oxford "A" Frame Bookshelf, $95 at Houzz
This architectural-yet-inexpensive piece would be stunning for your boot and bootie collection.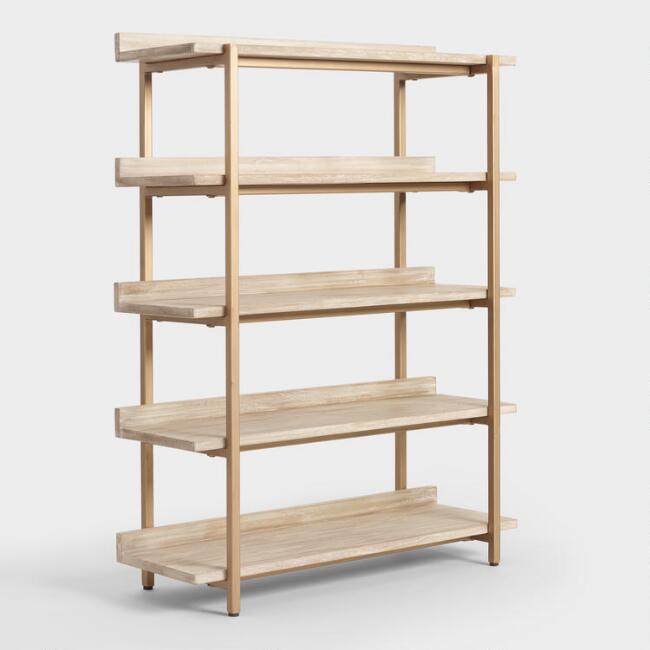 Driftwood Cristela Bookshelf, $499 at Cost Plus World Market
A super pretty piece bookshelf with a modern yet organic feel!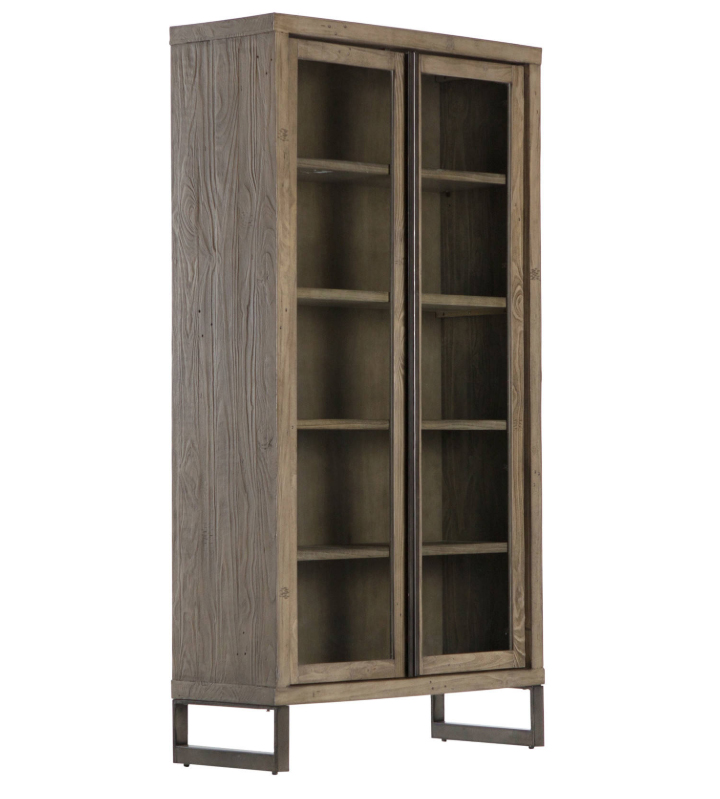 79" Getulio Cabinet Bookcase Iron Pine Banded Gunmetal Monument Gray, $2,099 at Houzz
Pine wood, touches of iron, and adjustable shelves make this a modern winner.
Try cubbies
Cubbies work well for shoes because they make a cute space for each pair! You can use the type of cubbies that are built-in or single stackable units that allow for flexibility along your closet floor. How perfect are tall rectangular cubbies for storing boots?! Just insert boot shapers to make sure your boots don't lose their shape.
Hanging shoe organizers are also good for taking advantage of extra rod space or the back of a door - their small cubbies work particularly well for low heels and flats.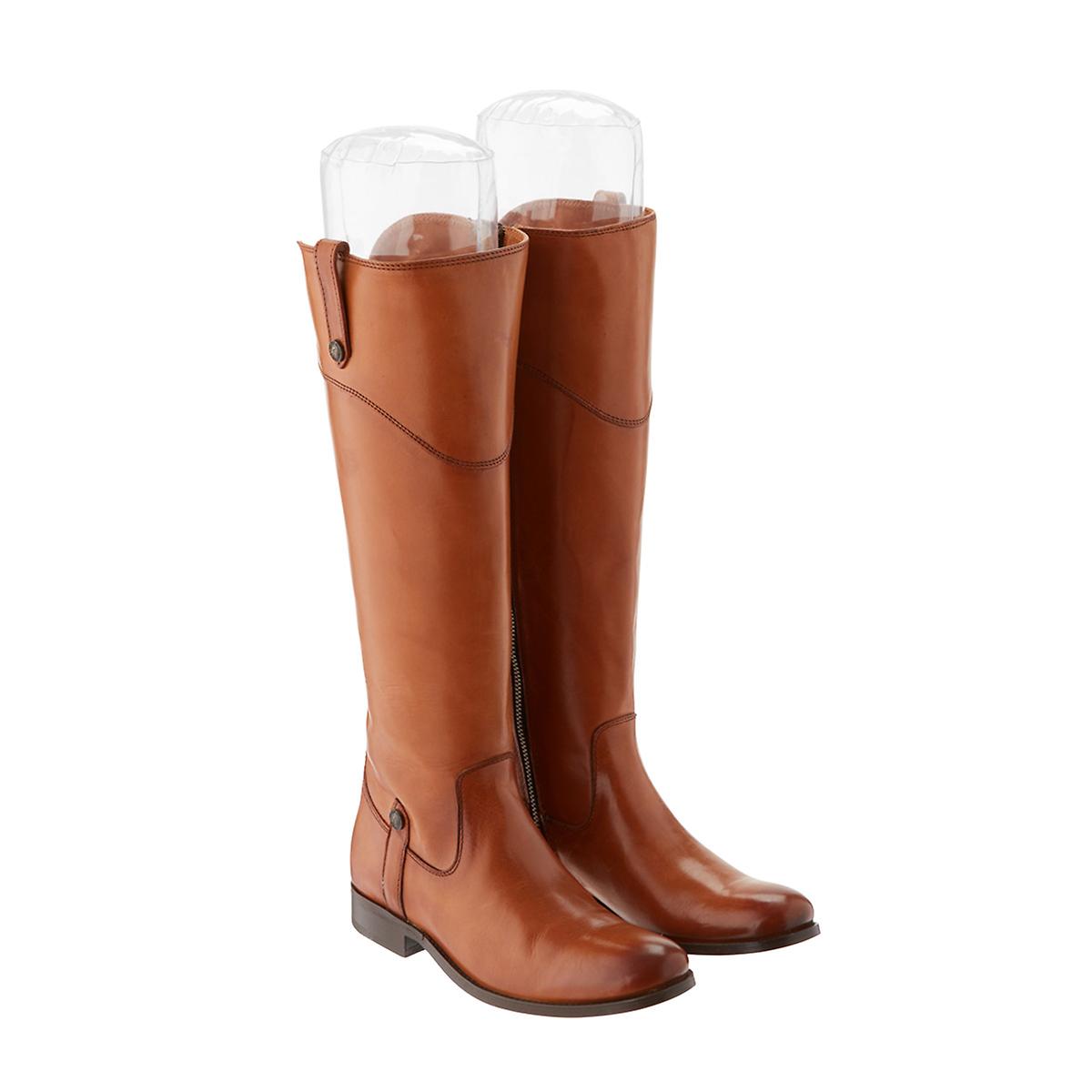 Clear Inflatable Boot Shapers, $5 at The Container Store
These easy to inflate clear boot shapers contour to the shape of your boots.
12-Pair Shoe Organizer, $32 at The Container Store
These are useful cubbies for low heels and flats, and they're stackable!
8 Shelf Hanging Fabric Shoe Organizer, $17 at Target
Make use of rod space by adding hanging shoe organizers like this one!
Over The Door 26 Shelf Mesh Shoe Organizer, $20 at Target
In a tiny space you can store a ton of flats in one of these over-the-door organizers!
Make a display
Create a pretty shoe and accessory display using large cubbies or shelving! Fill the shelves with a mixture of shoes, bags, jewelry, fashion books, and flowers. This works best with shoes like pretty heels - consider them art! To create visual cohesion, you can arrange items by color - red/pink items on one row, blue on the next, black together, white together, etc.
Pombal Composition 2011-055 001020-POMBAL55 Shelf, $1,864 at Houzz
A lovely and interesting bookshelf perfect for a display.
Modern Sixteen Square Cubbies Weathered Closet Storage Unit, $284 at Amazon
This is a great wall-sized shelving unit and it comes in white, tan and black!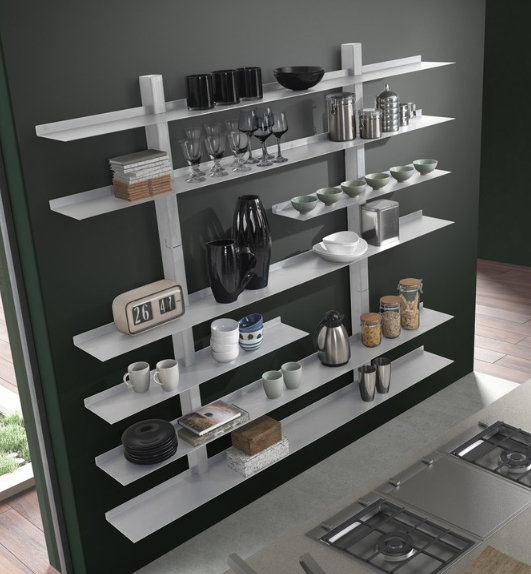 Siderio Zefiro II Bookcase, $2,201 at Houzz
How awesome is this flexible wall-mounted shelving unit? It's sturdy and super elegant.
InPlace 2" Floating Shelf, $43 at Houzz
These sturdy 4' long floating shelves would be perfect stacked on a wall.
closed cabinet
An armoire or shallow cabinet makes for nice shoe storage. Solid doors keep the shoes for adding to visual clutter or glass doors allow for a display - either way, they'll keep dust off your shoes! A tall cabinet accommodates more shoes, but a low one doubles as a perfect dresser top for your other favorite items such as like jewelry or perfume.
Wood and Metal Inlay Dustin Cabinet, $549 at Cost Plus World Market
This pretty piece can hide away lots of shoes!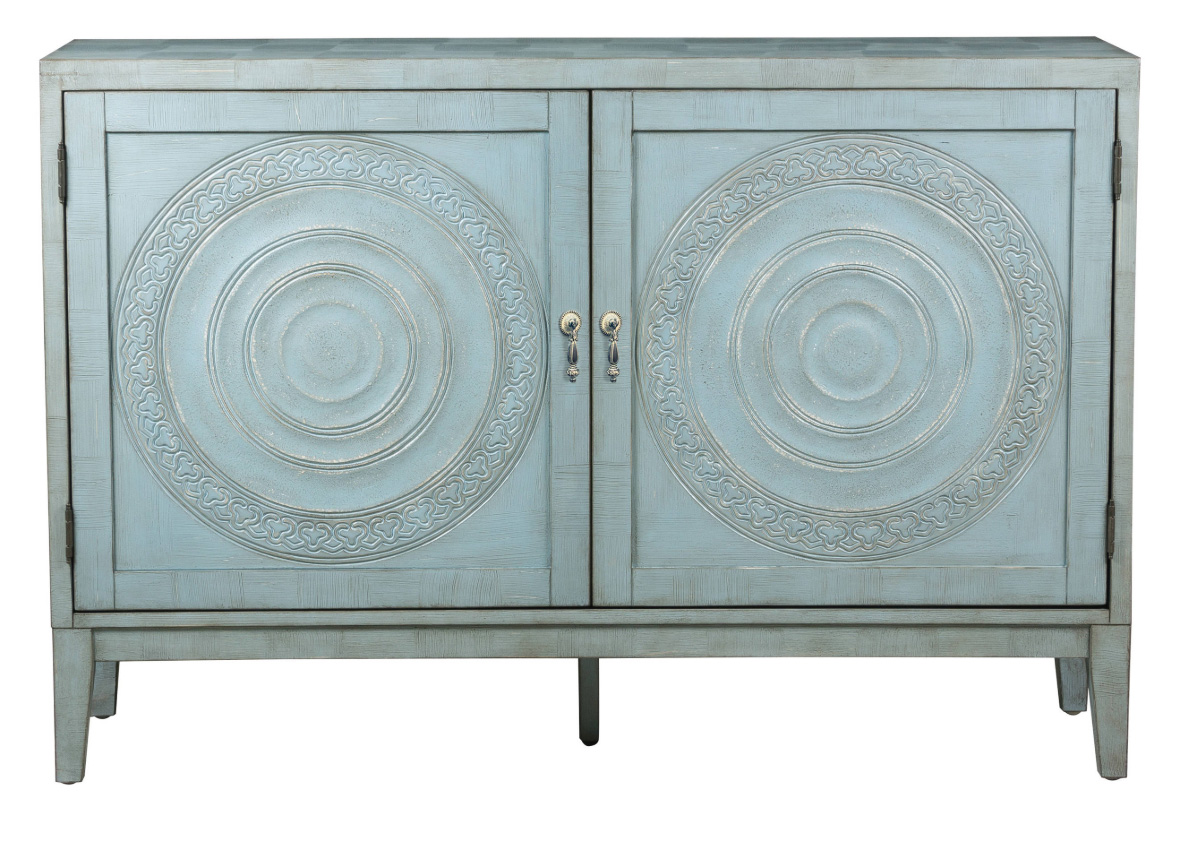 Juniper Buffet, Antique Blue, $519 at Houzz
Use this antique blue buffet as shoe storage - it would be so nice as an accent piece in a bedroom or large closet.
Shirley Wood 2-Door Shoe Cabinet with Open Shelves, $154 at Houzz
An elegant little shoe cabinet that can hold many pairs. We like the slatted doors that allow the shoes to breathe!
wall hanging
Get creative with your shoes and make a wall display! Standard wood shelves with brackets hold a few ready-to-grab pairs. Rows of crown molding can make a blank wall in a dressing room super functional by holding pairs of heels and some pieces of clothing on hangars while you're figuring out what to wear! For a modern, space-agey take, try a stacked shelf unit that holds single pairs.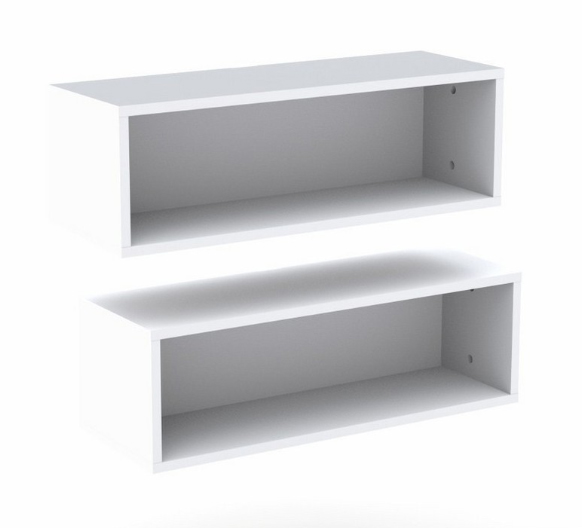 Wall Shelves, Set of 2, $65 at Houzz
These floating shelves are deep enough for shoes and they can be arranged on the wall any way you like!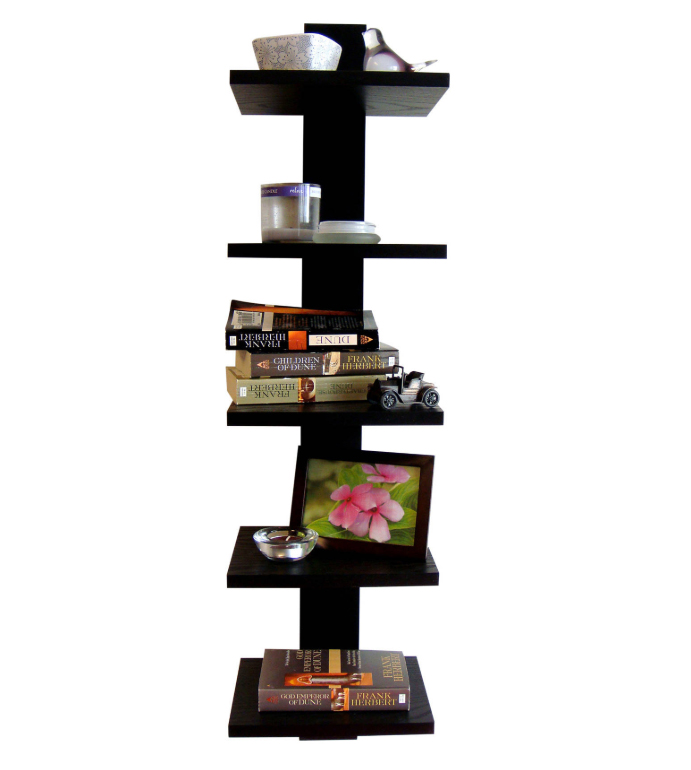 Spine Wall Book Shelves, $54 at Houzz
Each of these shelves is a perfect spot for one pair of cute shoes.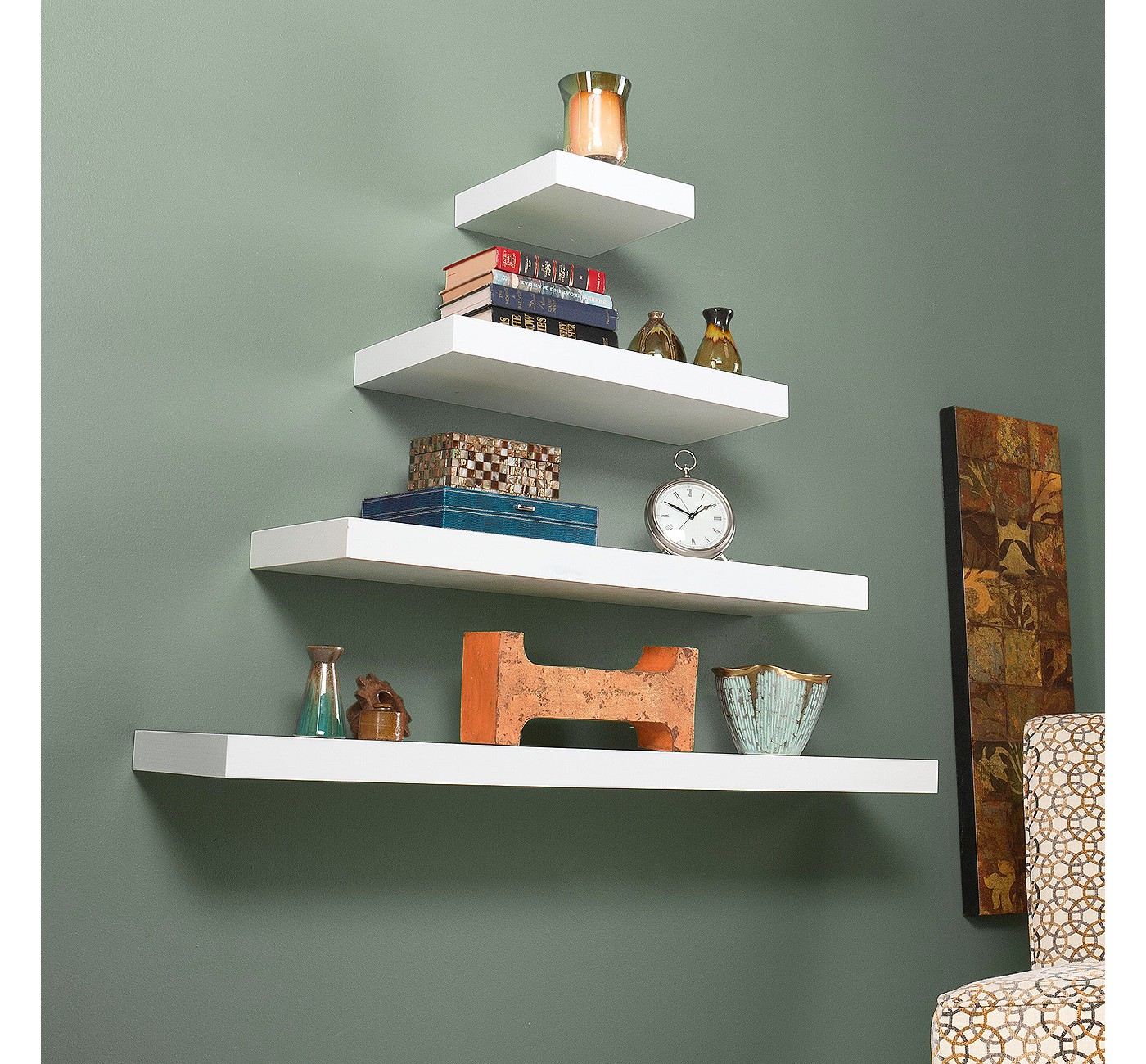 Chicago Floating Shelf Collection, $35 at Target
Try an arrangement like this with floating shelves from Target!
Stackables
Individual shoe boxes can be used for longer-term storage, neatly lined up on shelves. Use boxes that allow for the shoes to breathe - you don't want air-tight plastic. Attach a photo to the front of the boxes so you can easily see what's inside. Or if they're going to be in your main closet, try more fancier, more luxurious boxes that have an openable clear-fronted flap!
Our Shoe Box, $2 at The Container Store
The Container Store has a great variety of sizes to store any type of shoe!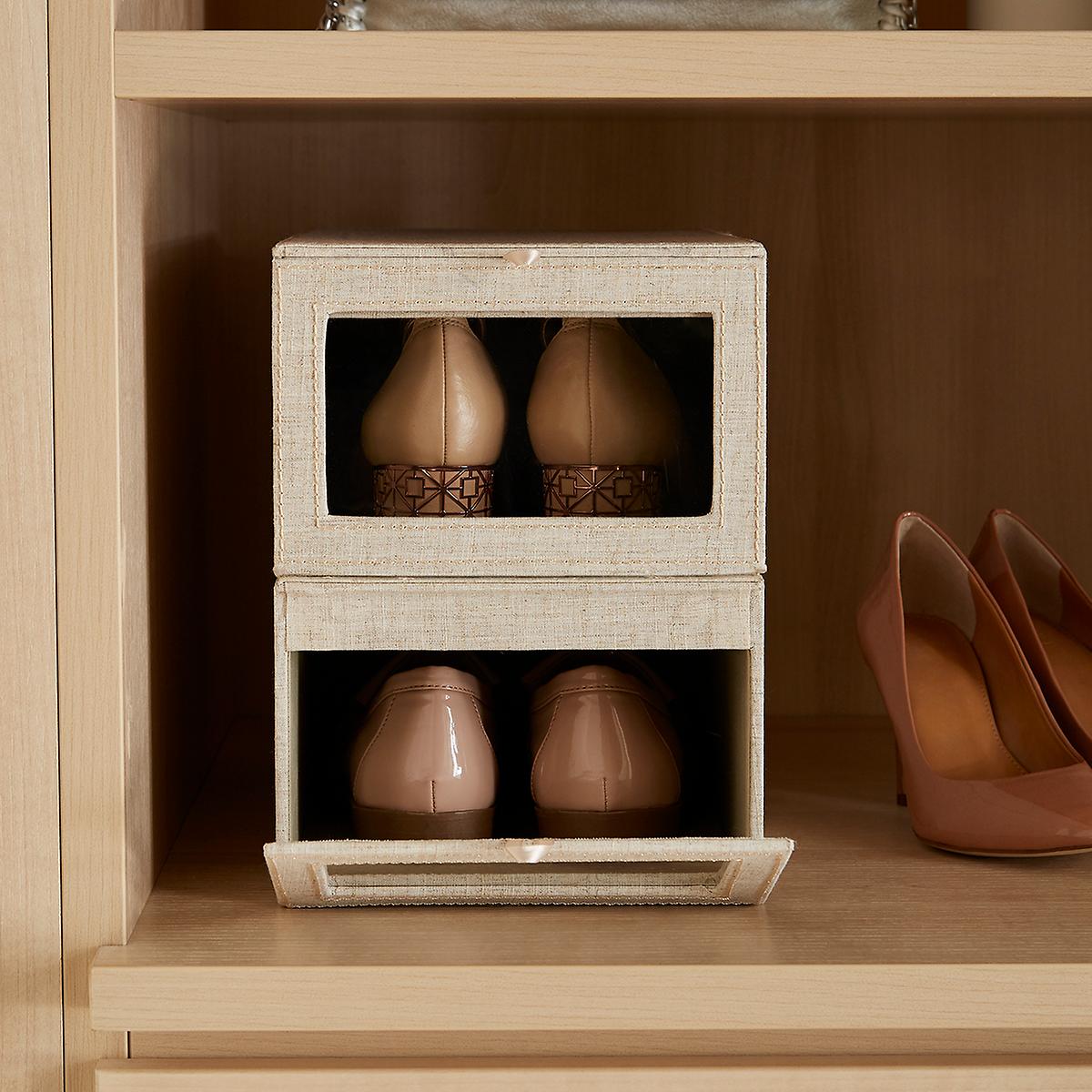 Linen Drop-Front Shoe Box, $10 at The Container Store
If your shoe boxes are on display, go for nice-looking ones like these.
Chambers 42 in. Solid Rectangular Storage Shoe Bench, $309 at Home Depot
An ottoman like this one from Home Depot doubles as shoe storage and comfy seating!